60-TON ICEBERGS ROARING AT 65 MPH
january 2013 | by heather julius | show project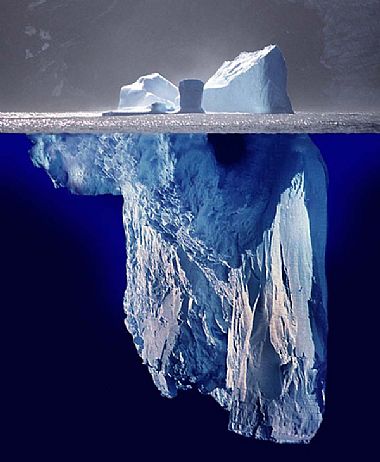 My friends and I are out at dinner trading war stories. Er, work stories. I've got a good one: "Imagine," I say, "a giant ice dam blocking a river in the panhandle of Idaho around 18,000 years ago. A glacial lake containing 10 times the flow of all the rivers in the world forms behind this dam. Then, the dam breaks, and the resulting flood, filled with boulders the size of houses and 60-ton icebergs roar at speeds of 65-miles-per-hour over16,000 square miles, across four states, including Oregon, in a thick slurry of mud. Gouging and scouring the land as it speeds by."
My friends don't believe it. But it's all true! And that's not all! This all happened during the time when Ice Age mammals, like 10-foot-tall sloths, roamed the area.
Our challenge is to connect people with a past too wild to believe - one that took place in our backyards. The Tualatin Ice Age Discovery Trail, designed to be a local and pedestrian-friendly complement to the National Park Service "Ice Age Floods Geologic Trail," is in the planning phase. As Sea Reach's research and writer, I am becoming a believer.