july 2013 | by megan whitaker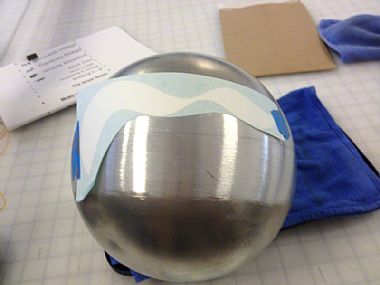 In short: a sign with a colored background with a raised graphics. The key to success is an involved process with carefull planning between the painter and artist.
Before any lettering is laid down, I make measurement and spacing decisions. 
I check with our painter to clarify which paint he intends to paint first, no sense putting any lettering down if he doesn't have paint in the queue as I have a small window of time before it is impossible to cleanly pull off the lettering. Lettering is applied after each coat of paint until the final coat and then all lettering is pulled off and topped with a gloss coat. It is here that perhaps the secondary meaning of the word intaglio is the best description - A gem with an incised design.