project date: 2012 | by susan jurasz | 2 related blog(s)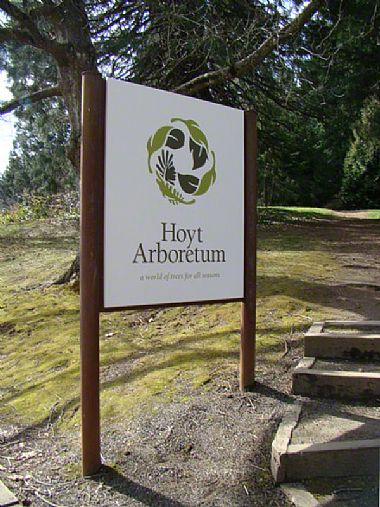 When the arborist said to me, "We plan by the century - it takes 100 years to realize the first phase in an arboretum," I was dumb founded. After years of writing interpretive plans where implementation takes place over 5-10 years, it is hard to imagine what it would be like to put into effect a plan you would never see fully realized.
Founded in 1928, Hoyt Arboretum encompasses 187 ridge-top acres, accessible by 12 miles of trails. More than 5,800 specimens from around the world grow here. As the Arboretum reaches its centennial, Sea Reach is in the process of redefining the visitor's experience - a complete overhaul of the trail wayfinding; new, easier-to-read maps; signs for the key collections; and a new way of thinking. Nearly 100 years have passed, and now, we are ready to celebrate the magnificence of the Arboretum as it is now as well as the possibilities for the next phase of growth. It is an accomplishment a century in the making!