november 2014 | by susan jurasz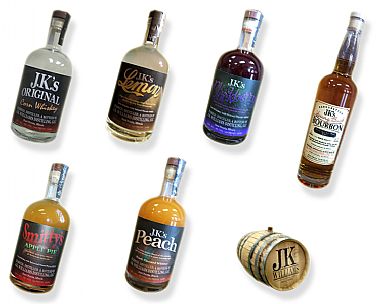 For three days, we travel the loop from Ottawa to Havanah, Illinois along the route designated as a national scenic byway. The weather is incredible, late October, Indian summer. The trees are still bright with color and the corn is waiting for harvest. The sun casts a rich warm hue from its low angle in the sky.
There are so many stories along this byway, beginning with the challenges of connecting Chicago (lake Michigan) to the ocean via the Illinois River to the burial mounds of ancient people. But the sight that intrigued me the most was a series of massive brick buildings that were once the world's largest distillery. Peoria once produced more whisky than any city in world. So great was the revenue from the whiskey tax that Peoria's share of taxes paid to the federal government was larger than that of any other district in the entire United States. River access, good water, an abundance of corn and barley, and good means of transportation all contributed to the unprecedented success of Peoria's alcohol industry. Having once employed over 1000 people, the distillery's production peaked in 1969 with over 8.5 million cases of whiskey. But increasingly strict environmental regulations made the coal-powered plant obsolete, and they closed the doors in the 1980s after 50 years of production. Today the site processes ethanol. This will be one of the stories we highlight in an interpretive plan for the byway.