june 2017 | by kelly crees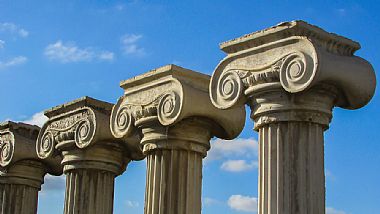 The combined efforts of a group of people. Especially when successful.
A simple enough word and concept, but a more uncommon phenomenon in business than one might think. As I look back over my 30+ year work history — from working as a laborer on a construction crew, to coaching a high school soccer team, to planning and overseeing the operations of major event — bringing together people with different backgrounds, interests, and ambitions to work towards a common goal is always one of the key pillars of success.
In my first quarter as Operations Manager at Sea Reach I have begun to measure our current business environment using several different metrics. I find opportunities for improved efficiencies and streamline processes to better serve our clients and our staff members. As a part of this process I have been impressed by something that is not a "Hard Number" or a measurable and that is the high level of teamwork exhibited by the Sea Reach staff.
To a person, the team members here at Sea Reach exhibit the behaviors and attitudes of a successful team. They all are concerned with the impact of their role on the quality of the product that reaches the customer. Their single mindedness about quality has created a bond that is literally the definition of Teamwork. I look forward to contributing to this great team.