august 2011 | by charles jurasz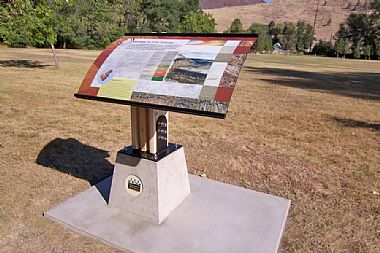 Some of our projects find us stretching our thinking to include some significantly broader concepts than one might anticipate as Indo European thinkers and Western philosophers.

The Museum at Warm Springs found us in discussions regarding everything from vandalism and its dissuasions, to the orientation of exhibits for the purposes of respect and spiritual compatibilities. It is ultimately about listening and learning from one another.

The beauty generated by different cultures examining common ground makes for a very rich interpretive product for both visitor and client, for tourist and The Confederated Tribes of Warm Springs along the Deschutes River in Northeastern Oregon.
"The Museum At Warm Springs is many things, not the least of which is a striking piece of architecture, a 25,000 square-foot structure that packs an emotional wallop all too seldom felt in contemporary public buildings." Sea Reach worked with the Confederated Tribes of Warm Springs to develop exterior interpretive exhibits for the trail meandering around the museum. The exhibits are designed to complement the architectural elements of the building and site, while informing visitors about the surrounding geology, riparian area, and local history. Sea Reach also fabricated and installed.