march 2012 | by susan jurasz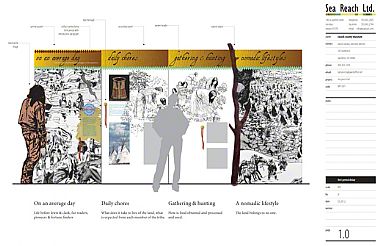 Our first meeting with the Nez Perce in Lapway, Idaho was rich in stories, memories, and inspiration. The tribal working group ranged in age from early twenties to late seventies and everyone was connected to the trail in some way. Torn between the desire to tell the story of the anguished flight from their homelands as one of false promises and extreme sadness or telling it as a story of survival and pride, we decided that whatever the emotion, it needed to be powerful.
So we began with art. Art transcends the boundaries of culture and words. In the style of a graphic novel, the images are powerful with human emotion and draw you into to the story. The life-size images make an immediate connection with the viewer and opens up the imagination as the story unfolds.