UNTANGLING A KEY PART OF ALASKAN HISTORY
february 2016 | by cory schott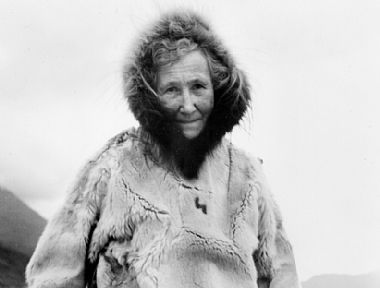 "Well, it's sort of like that Iditarod, but this is way more interesting."

When I tell people that we are working on a project for the Iditarod National Historic Trail for the Forest Service, I say the above sentence a lot. Even to Alaskans.

Everyone knows about the Iditarod Sled Dog Race. Today, teams of mushers leave downtown Anchorage on an epic journey across Alaska's interior thats ends far to the north, in Nome. They also likely know that the race commemorates a famous 1925 serum run that saved the children of Nome from a diphtheria outbreak.

In reality, the Iditarod Sled Dog Race, the 1925 Serum Run, and the Iditarod National Historic Trail are so intertwined and jumbled together that in most minds, they are all the same. They are, however, not the same thing.

Our job in the coming months is to untangle these three interwoven stories and highlight the importance of the historic trail. We will be crafting an interpretive plan for the southern portion of the Iditarod National Historic Trail, which stretches from Girdwood (a resort town south of Anchorage) to Seward (a strategic deep-water port). It was this route that the majority of people took to get to goldfields in Alaska in the late 19th and early 20th century.

The job ahead will not be easy. On the one hand, the word Iditarod is instantly recognizable to people all over the world. On the other, the word's association with race and serum run cloud the historic importance of the entire route.

We got a sense of the types of themes and stories from our first trip on the ground recently. While sled dogs will certainly be featured prominently in our interpretive storyline, so too will the miners, native peoples, Russian traders, vagabonds, merchants, and colorful characters that populated this important history. One such person we came across was a woman by the name of Alaska Nellie, the owner of a series of roadhouses along the historic route.