SAN JUAN PRESERVATION TRUST
project date: 2017 | by peter reedijk | 1 related blog(s)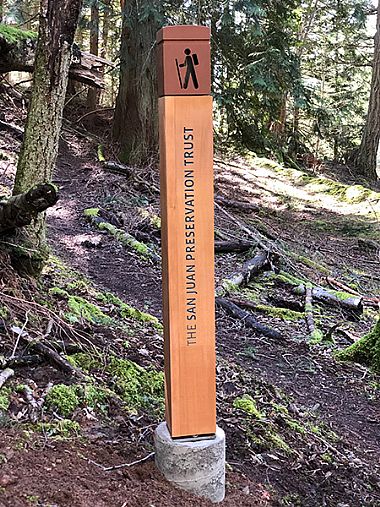 The San Juans--a small cluster of islands with a graceful balance of wild and pastoral landscapes, sea, land and sky, gentle climate and sobering storm--are a place apart. Their unique qualities have attracted thousands of residents, who have created remarkable communities and developed their own strong ties to the land and water. Unfortunately, the pull of the San Juans has threatened to erode the very qualities that make this place special
The San Juan Preservation Trust (SJPT) has been successfully purchasing and protecting both agricultural and natural lands in the San Juan Islands for 35 years. Today, SJPT is the largest private landowner in the archipelago.
This interpretive plan addresses a growing challenge for the SJPT: to interface with the public on the subset of Trust lands that are publicly-accessible. As the organization transitions from a land acquisition emphasis to a stewardship emphasis, this interface will become all the more important.
Seareach is currently in the process of implementing the new signage system across all the multiple land holdings across several islands.