project date: 2011 | by susan jurasz | 1 related blog(s)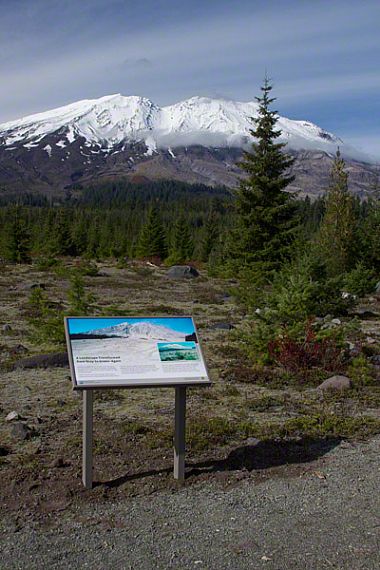 At 8:32 Sunday morning, May 18, 1980, Mount St. Helens erupted. Triggered by an earthquake, the north face collapsed into a massive avalanche of rock, while a lateral explosion turned into a turbulent, stone-filled wind that swept over ridges and demolished everything in its path. Nearly 150-square-miles of forest was blown over. A massive, mushroom-shaped column of ash rose thousands of feet skyward and drifted downwind, turning day into night. Most of Washington and Oregon were cloaked in silky gray ash, while the eruption continued for nine hours.
Today, you can drive through this eerie landscape and visit waysides with exhibits that recount the events leading up to, during, and after the eruption. This year, Sea Reach designed, fabricated and installed fifty-two exhibits commemorating this momentous event.