project date: 2012 | by peter reedijk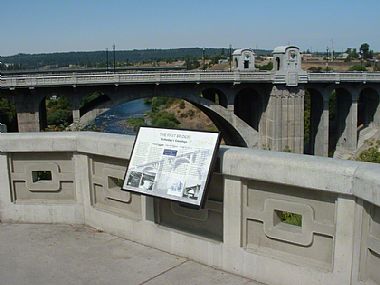 With its lovely site, its ambitious construction, and its nostalgic design, the graceful Monroe Street Bridge embodies the proud heritage of Spokane. But by the turn of the 21st century, increasing traffic, vulnerable old concrete, and decades of wind and weather had made the structure unsafe. The landmark bridge needed help.
Todayís restored bridge is the result of ten years of collaboration between the City of Spokane, and various consultants and contractors, to preserve and rebuild this symbol of Spokane. The actual restoration began in fall of 2002, and was completed in 2005.