project date: 2012 | by susan jurasz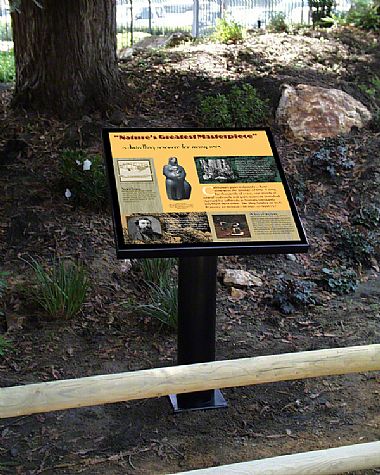 Hidden in an oasis of hot, dry asphalt, choked freeways, and the constant sound of busyness is a little piece of Southern California's natural history. Towering sequoias (redwoods) stand rooted in a courtyard at the Los Angeles County Fairgrounds (also know as Fairplex). Four, brightly colored exhibits and a timeline mounted on a massive tree slab, depict the story of a famous wood carver, the history of California, and the natural history of California redwoods.
These exhibits were the one of the many products, Sea Reach produced while working under a decade-long contract with the Fairgrounds - developing everything from wayfinding signage, logos, identity packages, posters, map kiosks, vehicular gateway structures, parking lot identifiers and more.