project date: 2007 | by susan jurasz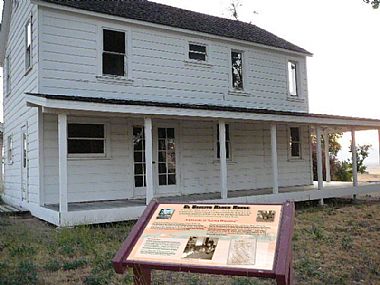 In 2001, President Clinton designated The Carrizo Plain National Monument. Located along the San Andreas Fault, it offers a refuge and critical habitat for endangered, threatened, and rare animal species. The Monument encompasses Soda Lake, the largest remaining alkali wetland in southern California. Archaeologists theorize that humans have occupied this area since 11,000 B.C. having found evidence of village middens and elaborate pictographs. European settlement began in the 1850s. The historic El Saucito Ranch is located within the Monument. On a tour of the grounds the El Saucito is complimented by interpretive displays describing the facilities and early ranching. The past is easier to imagine with stories of what life was like 100+ years ago on the Carrizo Plain.
Sea Reach designed and fabricated all the exhibits for the historic ranch tour.