WHAT A DIFFERENCE A PIN MAKES
january 2015 | by gidget price | show project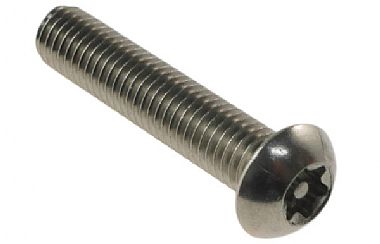 We just recently finished up a project in the Spring Mountains of Nevada. Nearing the end of the fabrication process, our lead fabricator came to me with an urgent request to find some large bolts, equivalent to the size of a lag bolt. Normally, we order all vandal-proof hardware which requires special driver. The typical profile is a star or hex with a central pin.
I went to our normal supplier. Given the size of the bolts, these turned out to be a specialty item and it would take a few weeks to get them to us. We needed them… like yesterday. Onward to another supplier. This supplier had them in stock but for the price of 15 bolts, was pretty close to $550. We were like "ouch" that's not reasonable.
As I went back to our fabricator and discussed the difficulties I was having finding these particular bolts. He informed me that the bolts would be placed at the very top of the structure, 20 feet off the ground! In that case, we wouldn't need to have the tamper proof bolts! I am glad I asked! So off I went to find these massive bolts without the center pin. I went back to our original supplier—they were in stock and we could have them the next day. Oh wait, better yet, guess the price? Less than $100. Only difference was the pin.